Unlike her sisters, Kendall Jenner or Kim Kardashian West, Kylie Jenner is not big on diet or exercise. How does she keep it all together?- 196 million followers on Instagram often wonder. The eyes, the face, the body, and the business mind, Kylie Jenner has it all. All men want her, and women want to be her. Although you can't find a really clean Kylie Jenner nude photo, you know she has the best womanly shape in the world. So the question is, is it all God-given?
Kylie herself wouldn't exactly deny it. However, she says that she does have to work on it. She lives a really busy life. Between photoshoots, meetings, and travels, it isn't that easy to keep in shape. Yet, she does have her 'Kylie Jenner Diet and Workout Plan'. Even after giving birth, she got back in shape in record time. After reading this, you will have no excuse either. If she can do it despite her crazy schedule, so can you.
Here are Kylie's 5 secrets to a great body:
1. Sleep: The Most Essential
Yes, no matter how busy a life she has, she makes sure to sleep for at least 7 hours a day. Of course, there are times she misses her regular sleeping schedule. Yet, when she finds the time, she makes up for it. Unknown if it's medically accurate, but she does it anyway. There are times when she stays in bed 10–12 hours just to make up for her lost sleep.
2. Water: She drinks a lot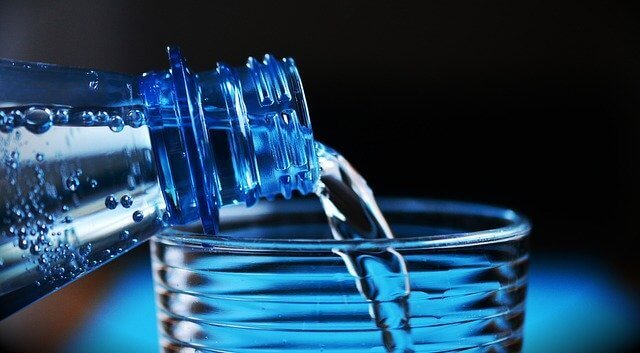 She claims that she wouldn't survive without it. On average, she drinks at least 3.7–5 liters a day. Can you believe it? Neither can I. She also prefers a liquid lunch- Juice, and water mostly and doesn't take any solid food. In addition, her favorite drink is peach tea. She probably takes about 2-3 cups a day.
3. Protein-Rich Diet: She Prefers Home Cooking
She doesn't eat carbohydrates much. That is not in the form of Rice, Bread, Pasta. All protein-rich food has some carb so you don't really have to eat carbs at all. However, she does admit to having yellow rice from time to time. Chicken breast, beans, and nuts are Kylie's choice of food. She also takes a good portion of Avocado fruit every day. She likes home-cooked meals, and Kylie is lactose intolerant, so dairy is off the table. Nevertheless, Kylie loves junk food. French fries and burgers are some foods she can't live without. That's why her number 5 secret ingredient is so important.
4. Workout: She does it whenever she is free
If she has the time, she spends a minimum of 3 hours in the gym. One and a half hours each in two sessions. She also does occasional Yoga and Pilates- no wonder she has that amazing shape of a woman. Yet, Kylie is not regular at this. She does her 'Kylie Jenner Workout' only when she is free and she feels like it. Although, many have said that she regularly takes a walk on the beach with Stormi. That is something she doesn't compromise on. She is not that serious about the gym.
5. Phentermine (Weight loss supplement): She adds 2 a day
This is the secret weapon that keeps Kylie Jenner sexy despite her love of junk food and irregular gym workout. Phentermine, also known as Adipex or K25 Pill is a secret weight loss supplement to almost all celebrities. Kylie is no different. This is the supplement that actually compensates for all the lost gym time. It's a mild stimulant with appetite suppressing capabilities, so you feel energetic all day without having to eat a lot. That's probably the reason a liquid lunch is enough. Even if you can't go to the gym or have no time for a proper workout, Phentermine keeps your calories burning. Best of all, you can buy Phentermine online and have it delivered to your home so no one needs to know.
You can read our Phentermine FAQ page to learn more about this medication.
So there you have it. Kylie's 5 secrets to a great body and how she stays in shape despite her busy schedule. The idea is simple. No matter how busy you are, you can still find ways to compensate for your regular health regimen. However, the tricky part is that for most people, they easily give up. Let's say that you go to the gym for a week, and miss the gym the following week due to your busy work schedule, and you give up. For most celebrities, whose body plays a great part in their careers, they simply can't.
So, do the best you can every single day.
Source: Cosmopolitan Magazine